Optimist International School
< Overzicht scholen
We are a public international primary school offering a happy, safe and encouraging learning environment where everyone feels welcome and valued. Surrounded by nature, our location in Hoofddorp (Haarlemmermeer) is a small 15 minutes from Schiphol Airport and the city of Haarlem, and only 20 minutes from Amsterdam.
Learning is fun, engaging and inspiring!
We make learning visible by providing inquiry-based education and giving children the opportunity to discover and develop their unique talents and learning skills. We embrace each child's continuous learning journey; 'Bringing out your child's inner magic'.
Our language of instruction is English, and our core programme is based on the International Primary Curriculum. We use the British National Curriculum for language and mathematics.
Along with our class teachers and learning support assistants, we have specialist teachers for additional support in English and Dutch as an additional language (DAL) and physical education (PE). We also offer sport, art, music and dance based extra-curricular activities and more!
New children welcome
We have availability in all groups for children aged 4 – 11 years. New children are welcomed throughout the academic year. Secondary education can be found nearby.
Curious about our school?
To learn more about Optimist International School, please contact us to make an appointment or arrange a skype call. You can also visit the school during one of our open mornings.
Inspectorate of Education
In May 2019 the Inspectorate of Education called our school a true pearl in education and qualified us with a score of two times 'Good' for quality assurance and quality culture. In this case 'Good' means that they saw a great quality of education, above and beyond the regulations enshrined in law. You can find the report here.
Address: Waddenweg 87, 2134XL Hoofddorp
Tel: +31 23 303 59 24
www.optimist-international-school.nl
info@optimist-international-school.nl
Follow OIS on Facebook or Instagram for more insights.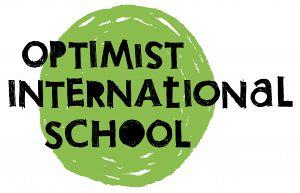 International school
Waddenweg 87
2134 XL
Hoofddorp
Website